As you may well be aware, I would never condone such illegal behavior, but this one that I stole from
hammer
pretty much helps me sum up the weekend...
Friday jammin', Saturday booger-eatin'-fest with
only one good band
, and a relaxing Sunday huntin' bass.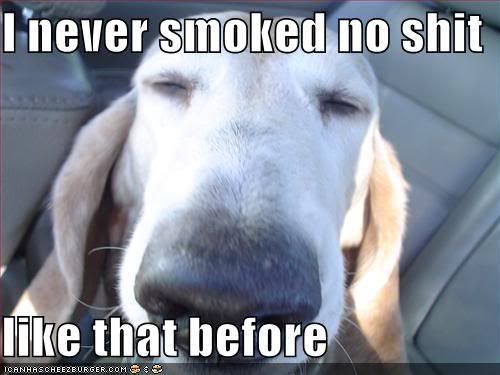 Those of you who know me are well aware I would never condone such illegal activities, but for some reason this came to mind and it friggin' cracks me up everytime I hear it and/or see it.
Desert bound this weekend. I can't wait. Friday 5pm can't come quick enough. I might have to cut out of work a little early on Friday. It's gonna be hotter and wetter than Chris Matthews at a Curious George rally out there so I might just wake up early Saturday and hit the road. Yeah right. Friday night it is! Debate over!
It's never too hot to make the trip though. Blazin' sun, cold beer, explosions, thunder storms, fireworks, good friends and late-night campfire jams. There isn't much more I really want out of life than what's packed into these great Labor Day weekends
Yeah, I know I'm bitter and clining' but that's just how I do...
Hold down the fort Paul...