First off, where the hell is Paul? Get off ESPN.com and post sumthin for cryin' out loud dude!
Claudia-
This weekend is gonna be a crappy one and I'm not gonna be home much, so this post is of our Labor Day weekend in the Chocolate Mountains over Labor Day '08. It's not much to write home about, but it was a damn good time! No illegals made it through our perimeter, so it was a successfull mission to say the least...
This has been a tradition of ours for about 14 years. Not the border-guardin' part as much as the campin' part. The guardin' part has just evolved over the years as our shitbag politicians have put it on the back burner. It's time for THE PEOPLE to step it up a notch.
It was supposed to be over 100 degrees out there on Saturday, and this is what we woke up to:
It is beautiful out there. If there is a Heaven, I hope this is it.
This had to be one of the best captured moments of the trip. At least it was just water...
Jackass! At least it was only water...
After everyone settled in, we had a competition of the .22 kind, and lawn-chair plinkin' was the name of the game. Unfortunately for me, I placed a $20 wager that Nicholas couldn't hit his mark on the first shot. After I refused to let him shoot until he had ear & eye-protection, he finally gave in. Then he kicked my ass and took my $20.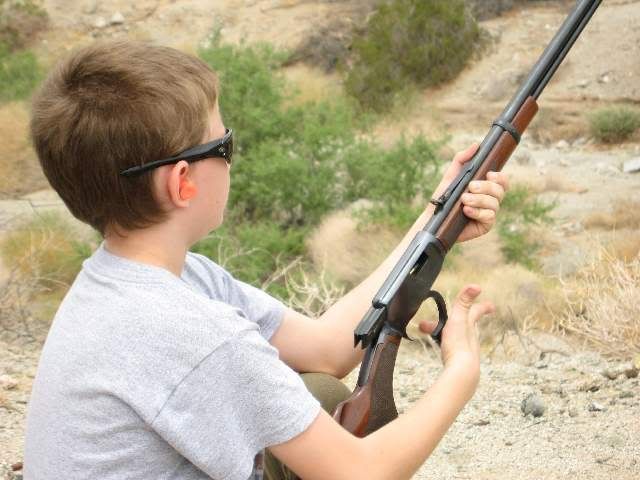 Nicholas:
"You bet me how much?"
ME:
"I meant to say $5:
Nicholas:
You liar, you said $20
Me:
Okay
This is after Nicholas already had the twenty in his pocket and had his confidence to the sky. This kid rocks! He wants to be a doctor, but I think he would better make a sniper. Eh, I guess that's up to him though. I'm sure he'll make the right choice...
We had some FNG's out there this trip, but they were really cool and down to earth. They were definately fun to party with. I don't think any of them had ever fired a weapon before this trip. After seeing the shit-eatin grins on their faces, I knew my job was done. Welcome to the dark side folks...
Chelsea was mighty feisty, but she held her own:
Holly wanted to pull a Bruce Willis: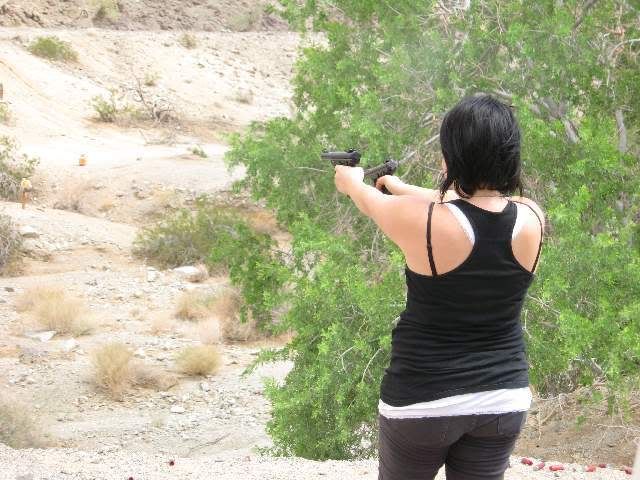 Girly wanted to bite fireworks and ammo the whole time:
And this one, well... need I say more?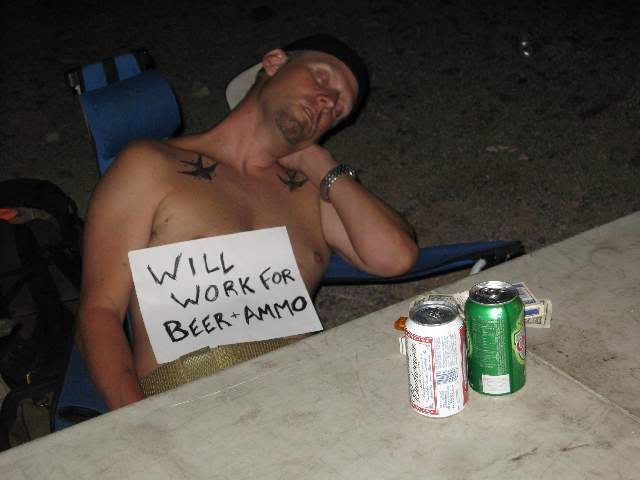 The next trip can't come quick enough! Hopefully we'll be able to make it back out there for Veteran's Day Weekend. I'm gunnin' for you next time Nicholas! I want my $20 back!