Yeah I know, I'm drunk and going ape shit with posts. I'm still trying to recover from five days menos computer and a few days ahead without access. This is the last one tonight, I swear.
Anyways, Christmas is coming up soon, so if there are any of you out there with some extra ca$h floatin around and feel the need to send me something, I would prefer anything shown here:
...anything. But if you need a hint of some kind, I would really love that
M203
.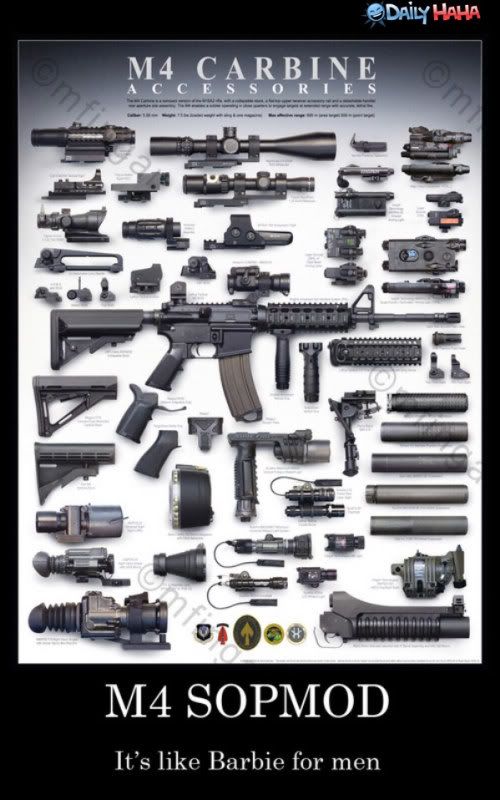 Thanks in advance.