Ah yes, the day is finally here!(well, not quite here for me, but only 17 hours away until I get off work and hold my nose while I pull the lever). It's about fucking time! I'm so sick of all the hype, the hoopla, the drama……the
bullshit
! Let's get this shit on the table already and be done with it. Either way,
let's get it on!!!
I've had to tune out of all the election coverage for the past few days. All this stress is raising my blood pressure and driving me to drink!!! ;-)
Anyways, I'm hoping for the best, but I'm planning for the worst. Not so much at the ultimate outcome (although that scares me to death), but the
immediate
outcome. I live in a pretty good part of town, but I work in the
fucking ghetto!
As long as I can get myself out of the 'hood and back home Tuesday I'll be good to go! Tomorrow I'll be taking my
P-220
with me to work. Maybe even my shotgun. Wednesday will be the same, unless I see or hear of cars burning, in which case, I'm gonna stay home and guard my property and my neighbors' property. And my two critters.
Unlike the
French pussies
, I'm not going to just sit around and watch cars burn and anarchy in the streets. I'm gonna stand up and fucking do something about it!
Maybe I am paranoid? Nah, fuck that! Not paranoid, but realistic. My cousin was going to USC and living in Compton when the
Rodney King Riots
went down back in '92. He was in the middle of the shit. He had himself a shotgun, but he didn't sleep for three days. I'm not going to be worried if that shit goes down here! I refuse! I'm well armed and so are most of my friends, at least the friends I can actually count on and depend on. We practice quite a bit too, so if these motherfucker wanna try their luck, they better pack a lunch and a lot of body bags, cause it's gonna get bloody!
Did anyone besides me notice that the liberal whore reporting assumed that Reginald Denny got beat down because "he was in the wrong place at the wrong time"? NO SHIT WHORE! He got beat down because he was white! Nothing more, nothing less! Racism is a two way street, but you puppets in the media will never report the truth will you? Cunt! Yeah, he might have forgiven those animals, but I never will! I won't tolerate that shit either! What are you gonna do when they come at you? Call the coppers?
I hope it doesn't come to that. I don't think it's going to come to that, but the older I get, the crazier the shit gets in this fucking crazy world, so I'm not taking anything for granted. I can take care of myself without the
farce
of the gummint helping me out! I'm not going to end up on my death bed wondering to myself, "only if I would've_________". Aint gonna happen!
I've been hearing theories about the "element" rioting in the streets whether the Marxist asshole gets elected or not. They will riot, loot and pillage either out of joy of getting' free shit, or out of a major temper tantrum because a black man didn't get elected. All because of alleged "racism". Hell, these assholes really don't need much of a reason to riot. They just like to riot and destroy shit at the drop of a hat, while crying 'racism' as an excuse for their animalistic behavior.
Not on my street assholes! Not as long as I have a breath left in me!
(Beer break)
Okay… I feel much better now! Whew!
I need some input from any of you that have made it this far though this too-long of a drunken post. I've been hearing all day on talk radio that we aren't supposed to wear anything endorsing one candidate or another, one Proposition or another, etc. while pulling the lever, so I'm going to abide by the rule. Whaaa... whaaa! Yeah, yeah, yeah. Same as four years ago. Cry me a fucking river!
However, I have one up my sleeve. I always like to show up in person to vote and take a look at all the freaks in my neighborhood who vote liberal. Then I like to take off the jacket I'm wearing as I walk up to the
"eeeeeevil Republican voting machine"
so all the bed wetting libtards know where I stand. The looks on their faces are priceless!
You reminded me how cool it is to do that Kerrcarto. Fuck 'em! I love helping liberal's wet themselves! BWAAHAHAHHA!
This year, I'm in a dilemma, so I need some input from you guys. What do you think would piss off the bed wetter's more?
Door #1?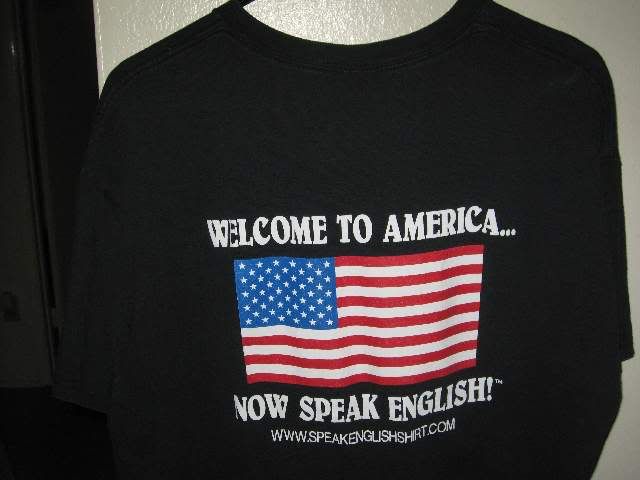 Door #2?
Or, Door #3?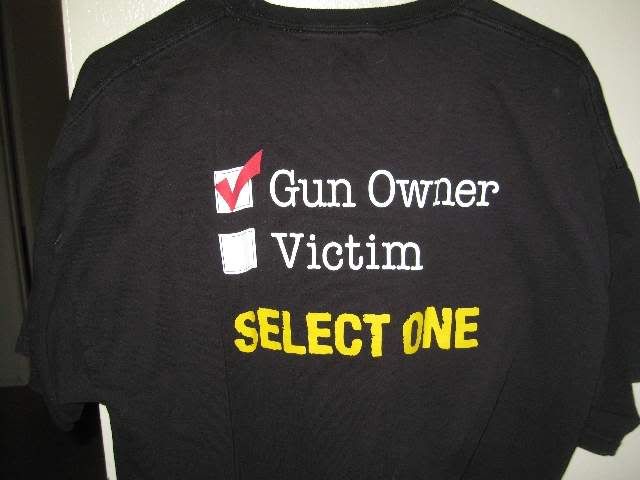 God willing that I make it home, I'll be able to vote around 5pm PST. Your input is appreciated. I'm in a real dilemma here! I wanna wear all three, but unlike liberals, I'll only get to vote once.
Be safe everyone! Protect those around you. Don't take your safety for granted. The gummint won't be there to protect you or your family...
My name is CD, and I approve this message.